What's On and What to do in Greater Springfield
There is always something to do in Greater Springfield and the wider Brisbane region with more and more fantastic participation and spectator events for Queenslanders of all ages to enjoy throughout the year, including community events, athletic competitions, movie nights and delicious food offerings. Read on to find out What's On in the near future (subject to Covid-19 restrictions).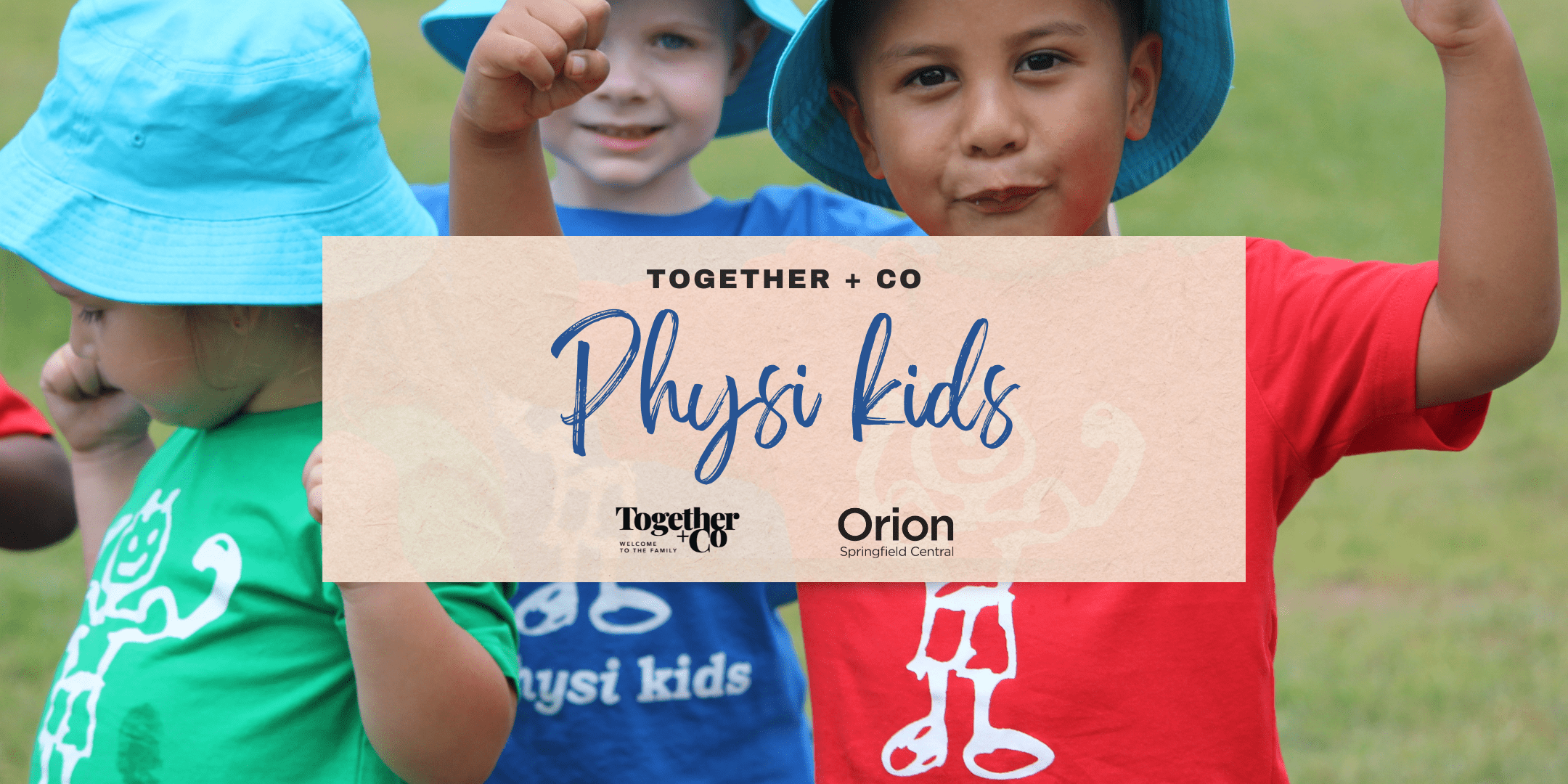 Together + Co Physi Kids Sessions
Where: Workshop Zone near Priceline, Orion Springfield Central
When: Tuesdays 1:00pm, 1:30pm & 2:00pm
Next Session Dates: 15th, 22nd & 29th March
Let your little ones get active with Physi Kids' FREE fun and interactive sessions at Orion Springfield Central. They'll learn the beginner elements of sports including soccer, gymnastics, hockey, athletics, yoga, and more!
Limited spaces – bookings are essential. Register here!

Making Rainbows at Orion Hotel
Where: Orion Hotel, 1 Main Street, Springfield Central
When: Friday 22nd April 10:00 -11:00am
Price: $5 per child
Making Rainbows are bringing their music, movement and sensory program to Orion Springfield Central! Get interactive with your little ones through singing, playing instruments and having fun whilst engaging in early learning.
Limited spaces – bookings are essential. Register here!
Anzac Day Dawn Service
Every year the community gathers to pay their respects to those who have passed at the cenotaph memorial located in Robelle Domain. Join the Greater Springfield community on April 25th for the annual Anzac Day Dawn Service.
When: April 25th 2022
Where: Springfield War Memorial, Robelle Domain Parklands
Time: 5:30am
Make a Run For it!
Where: Around your local area in Springfield
When: Every weekend
Price: $20 Membership ($12 for under 14 year olds)
Looking to get fit? Run along with Springfield Runner's Group (SRG) every weekend and at special events to meet new people and work on your fitness. With a range of ages and fitness levels welcome, SRG provide a safe and supportive environment for you to work towards your running goals. Learn more about memberships here!
Grab the Gals for a Ladies' Afternoon!
Where: Orion Hotel
When: Every Friday
Time: 3.30pm
It's time to say "Yeah The Girls!" as the Orion Hotel is celebrating ladies afternoon every Friday night, serving up amazing food and of course, delicious cocktails.
There's also live music from 4pm and a chance to win awesome prizes.
No booking required!
Orion Hotel Trivia
As always, don't miss Tuesday Trivia at Orion Hotel 7pm to 10pm Gold Coin entry fee.
​​
Enjoy a date night or family outing at Event Cinemas
Where: Event Cinemas, Orion Springfield Central
With all the latest releases on offer in standard cinema, gold class, V-max, or 4DX, you can have the best possible viewing experience there is watching the most highly-esteemed local and international films. Get your tickets here!
Free Story Time at Springfield Central Library
Where: Springfield Central Library
When: Every Tuesday and Friday from 9:30am – 10am, and 10:30am – 11:00am
Price: Free
Enjoy the magic of storytelling at the Springfield Central Library! Have fun with music, stories, and rhymes by booking your spot here!

Springfield Markets Robelle Domain Parklands
Where: 155 Southern Cross Circuit, Springfield Central
If you're a market lover, you won't want to miss the Robelle Domain Parklands markets running every first and third Sunday of each Month – stop by for some tasty food, fresh produce, and unique ornaments. The monthly stalls are open from 8am to 2pm, located near the beautiful Robelle Domain near the Lagoon.

Introducing Orion Unplugged
Love live Music?
Orion is supporting the local arts & entertainment industry with Orion unplugged, featuring local musicians in various locations in-centre.
Show your support by donating or following and sharing their talents on social media.
Sunday Yoga
Where: Vedanta Centre, 96 Vedanta Drive address: behind 2 Poppy Crescent), Springfield Lakes
When: Sundays
Time: 8am – 9.15am
Cost: $10/session
Contact: Sumathy 0431 959 821
Combines hatha yoga asanas, pranayama and yoga nidra to rejuvinate the body and calm the mind.
Tuesday Night Tennis
Where: Tennis Centre, Sportstar Drive, Springfield Central Sports Complex
When: Tuesday nights 7pm – 8pm
Cost: $17/session
Fun, flexible, high-energy workout that feels like a party on the tennis court.
Learn How to Play Golf from the Pros!
It's hard to beat the feeling of striking it 'pure' off the deck with a long iron. Perhaps it's why so many people fall in love with golf. Funnily enough, it's the very same reason a lot of people fall out of love with this game. Luckily, Brookwater Golf offers a range of golf lessons and golf training to help you improve your swing.
No ifs, ands, or putts – discover premium golf lessons in Brisbane and beyond at the Brookwater Golf Course!
Free Wellbeing Sessions
When: Weekly starting 27 January 2021 (excluding school holidays)
Ipswich City Council offer a range of free outdoor active wellbeing programs around the Springfield area. These include the Active Seniors program that offers over 60s free weekly tai chi at Spring Lake Park, as well as Active Parks programs including yoga and boxercise locally at Robelle Domain and Spring Lake Park. Click here to learn more about Ipswich City Council's active programs.
Jacaranda Jam Choir
Where: 2021 venue TBA
When: Tuesdays 10am – 12pm during school terms
Contact: Angela 0411 460 337
Weekly singing and ukelele group welcomes new members (all ages) to join their in-person rehearsals.
Join the online Facebook community for the latest community news.
Ready to get the body moving?
These health and wellness retailers are on hand to assist you.
Fitstop Springfield 
ME Fitness
F45 Training
Anytime Fitness 
Revive Yoga & Wellness Centre
Springfield Health & Fitness
…And more!

Time to organise a dinner date?
Here's your ultimate guide to dining at Orion Springfield Central!
Due to Covid-19 Please check with individual event providers regarding availability and whether these programs are currently running .